Backgrounds and Insights into Bobbi...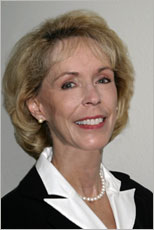 Like most of my clients, my life has been filled with challenges, transitions, growth opportunities, re-inventions, hairpin turns, self-doubts, frustrations, joys, delights and fun. It's been complex, convoluted and an amazing ride that occasionally makes me what to hide under the bed, but mostly makes me rejoice in the mystery, wonder and discovery. I have survived and thrived and thrilled and chilled and anticipate more of the same.
Clients come to me with a wide array of issues. Together we partner to make their adventures more positive, exciting, fun and successful. We talk, laugh, strategize, problem solve, enhance and grow relationships, move forward, succeed! Our relationship is totally directed toward the fulfillment of their goals and dreams.
While my resume (more on that below) doesn't indicate pixie dust or a magic wand, it does denote extensive training and experience as an Executive/Life Coach and Trainer, a strong, varied business background and vast life experience! As such I have helped individuals and organizations achieve amazing results. Partnering with my clients over the last twelve years, we have covered all the normal, everyday bits and pieces of business and life. One thing I know for sure: it doesn't happen in a vacuum – it goes better with help! So – they call, we talk. Life and business rarely change in an instant (well, occasionally miracles do happen), but things move forward in positive steps to reach the desired goal, and dream – success!
Contact me at: bobbi@thegemmagroup.com or call at: 727-784-3181 – right now! You have nothing to lose and everything to gain!